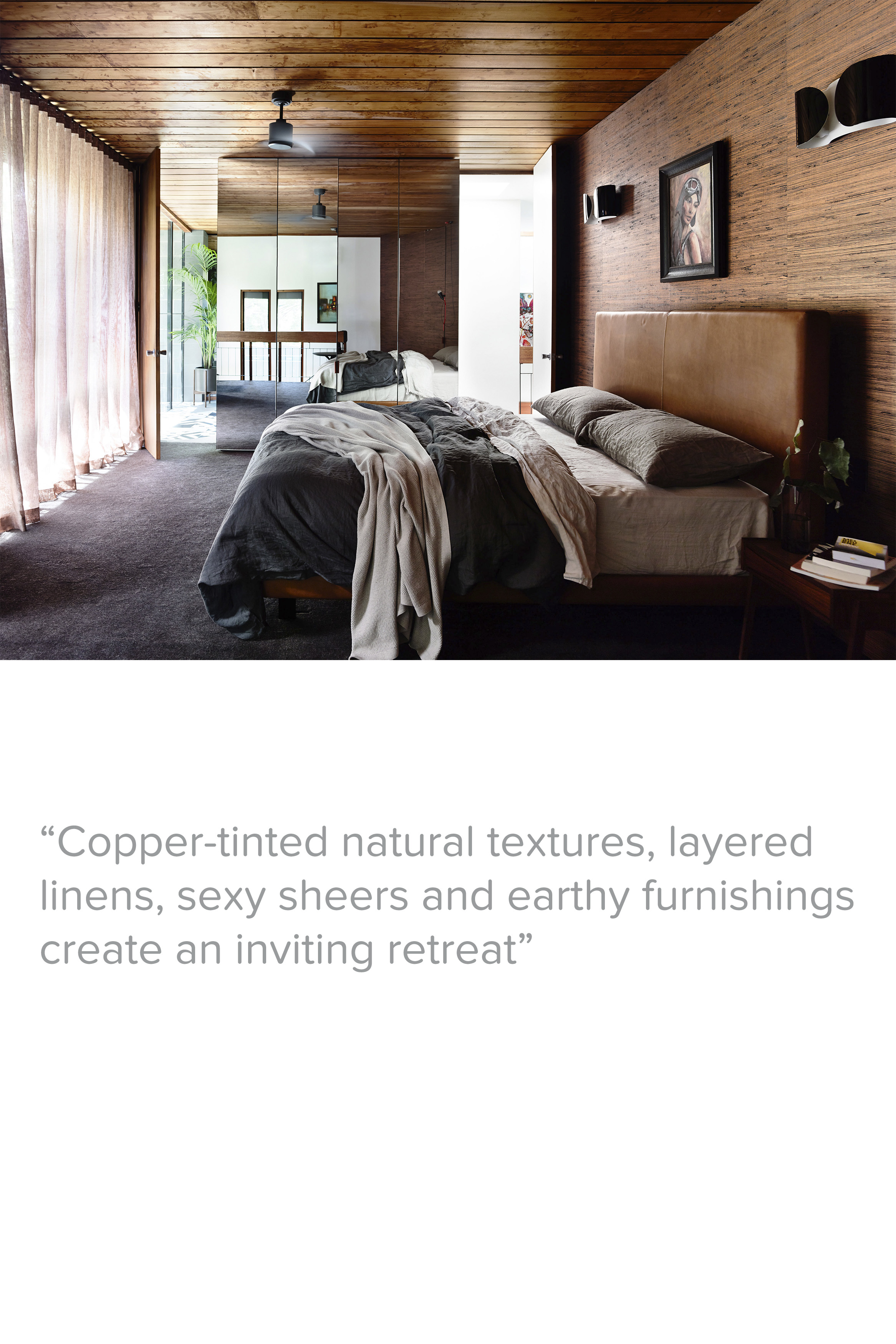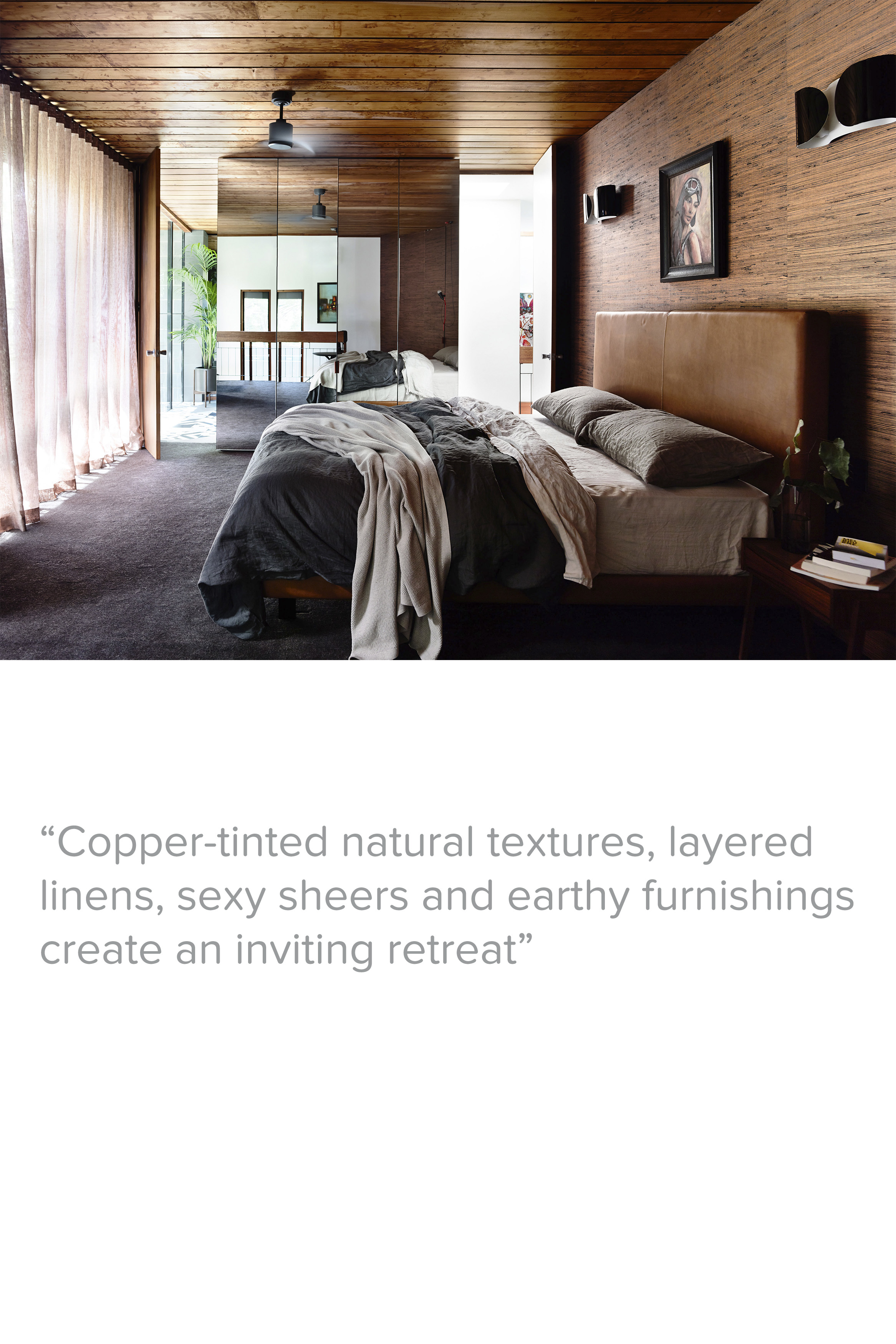 Swinging Seventies, Hawthorn East
The decade that opened with Black and White TV, then exploded into full colour, key parties and flares!
Cue graphic monochromatic patterns layered with vibrant block colour.
Interior design and décor for c1973 blockwork home by Gordon Cope-Williams complements original worn brick and timber with natural earthy textures and eye-catching accents.
Photography by Derek Swalwell